Part 2 of the 2021 Holiday Special with Hannah & Milly
Hello, fellow romantics,
To everyone in the Southern Hemisphere: HAPPY NEW YEAR!
To everyone who is in the Northern Hemisphere with me: Have a wonderful end of year and a very HAPPY NEW YEAR (very soon)!
I'll be honest: I'm not sure what to hope for in this new year. It looks like we're in for yet another rough ride with covid. I wish you all the best in these challenging times, with good health, lots of love and plenty of good stories.
Thank you for being part of my life in 2021. I am so grateful for it every day and I can't wait to see the stories we will write together in 2022.
I hope you enjoy this second part of the holiday special. Don't forget to read part 1 first! Thanks to all patrons for making it possible!
Much love and happy reading,
Sigrid
"You two are staying for dinner, right?" Milly asked, smiling from ear to ear.
"Of course," Mary replied, her cheeks red from the cold.
"We didn't come all this way to go back before we have some more of those cinnamon rolls," Lex added, wiggling her eyebrows.
Milly chuckled. "I have plenty of cinnamon rolls left and I can make more! Turns out I like baking."
Lex walked up to Hannah and nudged her. Hannah handed her the car keys and ran a hand through her copper hair. Milly narrowed her eyes at her wife. Hannah was being weird.
"Let's go inside," Lex said and locked the car.
"Yeah," Hannah croaked. She walked up to Milly and reached for her hand. Her jaw was tense.
Milly arched an eyebrow at her and entwined her fingers with Hannah's. "You okay?" she whispered under her breath.
"Yes, I'm fine," Hannah replied and flashed a smile. Her hand was clammy.
"Are you tired?" Milly asked, recalling how restless Hannah had been all night.
Hannah shook her head. "No, really, I'm fine." She pulled Milly along toward the chalets.
Milly followed reluctantly, feeling a little confused. She had been over the moon with Lex and Mary showing up for a hike. It had been such a pleasant surprise. And they had had a wonderful time together. The walk had been terrific.
On the way back, though, Hannah had gone very silent. Milly hadn't noticed at first because she had been so engaged in catching up with Lex and Mary. But after a while, Milly had started paying attention to her wife's silence.
She was silent again as they walked down the path to their chalet. The snow had been cleared from the tracks, but everything else was still covered with a thick layer. It was very quiet, the kind of quiet you only got on days when it had been snowing.
Milly took in a deep breath of fresh air. It had warmed up a bit during the day, but she could still see her own breath in the air when she exhaled. She marveled at the beauty all around her.
"It's so beautiful here," Hannah said.
Milly smiled, happy that Hannah was enjoying this too. "It really is."
"Let's keep on walking for a bit," Hannah added. "I want to show you something."
"Okay," Milly said hesitantly. They were almost at their chalet and she had assumed they'd be going inside for drinks and snacks.
She glanced over her shoulder at Lex and Mary. Both flashed big grins at her.
Hannah tugged at Milly's hand. "Come on."
Butterflies stirred in the pit of Milly's stomach, although she wasn't sure why. "What's going on?" she giggled.
Hannah stopped and grabbed both of her hands. "You'll see," she whispered and placed a quick kiss on Milly's lips.
Milly's pulse picked up. She looked around, suddenly extra suspicious of the silence around them. She peered at the barn in the distance and suddenly saw that it was now decorated with lights. She didn't remember seeing that before.
"Trust me," Hannah said and tugged at Milly's hand again.
"What are you up to?" Milly asked, a little breathless. She was hardly conscious of the steps she was taking.
"You'll see," Hannah chuckled.
Milly looked over her shoulder again at Lex and Mary. "What is this?" she asked them.
Mary and Lex were holding hands now, beaming. "Just keep walking," Lex said.
Milly focused on the barn again. She now saw that large candles lit up the last few yards of the path. The butterflies in her stomach started doing summersaults now.
As they got closer to the barn, Milly picked up on the soft tunes of a string orchestra playing. There were also voices. Lots of them. She gasped.
"Oh my God," she whispered, squeezing Hannah's hand. 'What did you do?" she asked, her voice thick with emotion.
Hannah squeezed back. "I love you," she said, stopping at the barn door. She took in a deep, shaky breath. "And I hope you like it."
"Like what?" Milly asked, nearly shrieking.
She could hear the music and the people even better now. Was this a surprise party? What was it all about? She spun on her heel to face Lex and Mary. Mary grinned back at her, but Lex was checking her phone.
"You two knew about this?" Milly squeaked.
Mary just laughed. Lex looked up from her phone and shrugged with a big smile.
The music inside suddenly changed. Milly recognized it immediately. It was the musical piece she had selected for her walk down the aisle. She turned around, eyes wide.
"Baby," Hannah said softly, holding both of Milly's hands. "Will you marry me today?"
Milly gasped again and covered her mouth. As the music built up inside, the voices dimmed. Tears pricked in the back of Milly's eyes. The tiny hairs on her arms stood up. She was speechless.
Hannah opened the door. There were small, beautiful lights everywhere inside. Large vases with white and red roses stood along the aisle. A large window at the back of the barn provided a beautiful view of the forest.
People in winter coats stood in small groups scattered around the barn. Milly immediately spotted her parents at the front of the barn. On her right, she saw some of her most appreciated co-workers.
Everyone was beaming back at her. Her mother was holding a tissue to her cheek. Her father winked. Milly took another step into the barn and shrieked again when she recognized some of the musicians playing in the string orchestra.
There were so many people from New York City here. She couldn't believe it! All the people she had wanted to share her wedding day with were right here.
Overwhelmed, Milly faced Hannah again. "Oh my God," she said as the tears ran down her cheeks. "How did you do this?"
Hannah stroked Milly's hand with her thumb. "I had a lot of help." She gestured toward the front row of chairs where Milly's parents stood, joined by Lucile and Christine. Then she nodded at Lex and Mary.
Milly bit on her lower lip as she felt her throat tighten. "Oh God," she gasped again and covered her face.
Hannah wrapped her arms around her and pulled her into a tight hug. They stood like that for quite a while. Milly barely registered the quiet 'awwwws' in the audience.
She did notice when the orchestra started to play the musical piece from the start. "Shit," she chuckled. "We're supposed to walk down the aisle, don't we?"
"Yes," Hannah laughed. "But take your time. It's a lot to take in."
Milly nodded, looking around the barn again. Everything was so beautiful. Milly couldn't have asked for a more magical setting for their wedding. She suddenly felt grateful for their original plans being thwarted by covid.
"This is perfect," she said and met Hannah's eyes. "Absolutely perfect. Thank you!"
She pulled Hannah into another hug and squeezed tight. "I love you so much." More tears ran down her cheeks.
"I love you," Hannah whispered back, her voice cracking.
"Okay," Milly giggled through the tears after another minute or so. "Let's get married."
Hannah nodded, her face buried in Milly's neck. "Yeah."
They both straightened. Milly took in a deep breath and blew it out slowly, holding Hannah's gaze. Hannah nodded at her, her eyes brimming. Milly smiled and turned to face her friends and family.
They walked down the aisle together, holding hands and smiling at all the people they loved. At the front of the barn, Christine had stepped onto a small stage and was waiting for them.
"Ladies and gentlemen, we are gathered here today," she began to say.
As Milly listened to Christine welcome everyone, she glanced over at Hannah. She had rarely seen Hannah look so happy and beautiful. Milly bit her lower lip hard, overcome with emotion again.
She took in a few more deep breaths to compose herself, squeezed Hannah's hand and then waited patiently until it was finally time to say 'I do.'
Help me keep going in 2022 with the TLR holiday tree!
If you've enjoyed my work in 2021, and feel moved to give back, you can help me keep going in 2022. Every festive contribution helps!
Recurring support can be cancelled at any time. Your payment will be processed securely. Once it is completed, you'll see a thank you page and you'll receive an email receipt. Check the Payment FAQ for more information.
(Just to make sure: this is a symbolic way of sending me financial support. You are not purchasing holiday ornaments. I will, however, feel all that holiday light shining! )
Check out older holiday specials: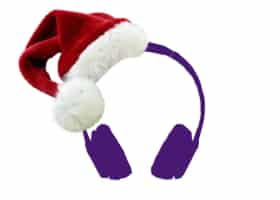 Hey ho ho! Here's the extra scene (aka the Christmas Special) with Emily and Lea. Thanks so much for subscribing, and have a wonderful Christmas! You should be able to play this episode on any device from this page. You will not find the scene in your regular podcast player. Your support keeps this podcast […]
💜 Dear fellow romantic,
I'm on a mission to make people smile. That's why I share my stories freely: so everyone has access to them.
As a crowdfunded and queer creator, I humbly ask for your support to help me keep going in 2022. Every dollar makes a huge difference.