2021 Holiday Special with Hannah & Milly
Hello, fellow romantics,
The holidays snuck up on me this year. 2021 felt like both a rollercoaster and a (very) slow train to me.
I keep asking myself if this or that really happened in 2021 because it feels like 5 years have passed for me rather than 1. The holidays are here now, though, and it is a moment to pause and spend time with the people I love most. (In a covid safe way, of course.)
How was 2021 for you? Don't hesitate to get in touch if you'd like to share. Just post a comment, send me a message or email. I'd love to hear how other romantics experienced the 2nd year of the pandemic. I bet I am not the only one who went through a lot of changes…
The holiday season is also my favorite time for releasing an extra scene! My dear friends on Patreon voted to revisit Hannah & Milly again this merry season and I was happy to travel to NYC and check up on them. Except, they weren't in NYC… Seems the ladies had skipped town. Read all about it below. 😉
Oh, if you've listened to The Diva Story, but haven't read 2019's holiday special, I highly recommend you read that one first! This link will take you to the first part of '12 days of romance' with Hannah and Milly. There's also the 2020 special with Hannah & Milly… You can find that one here.
All caught up? Okay, let's get to this year's festivities…
I wish you joy and light in the last days of another difficult dark year, my fellow romantic. May 2022 finally be better for us all!
Much love and happy reading,
Sigrid
Hannah opened her eyes wide. Today was the day. She had to wait for months and now it was finally here. She took a deep breath. The scent of cinnamon and spice filled her nostrils. Milly's voice reverberated from downstairs.
"Is she baking cookies?" Hannah thought in alarm.
She threw off the cover and hopped out of bed. She gasped at how cold the wooden floor was. Had Milly not lit the fireplace? Hannah walked into the tiny bathroom and grabbed a robe and woollen socks.
She needed to check in with her mother and Christine before going downstairs to join Milly. Her phone was charging on the chair in the corner. She picked it up and walked to the window.
Hannah smiled. The lake was completely frozen. The grass around it was invisible after a fresh layer of overnight snow. The roofs of the other chalets were also completely covered. Everything looked perfect. A winter wonderland.
Grinning, Hannah typed a message to her mother. "Everything as planned over there?"
She peered at the windows of the chalet a little further down. All the lights were on inside. Lucile and Christine were up and busy. As they should be. Hannah checked the phone and saw that her mom had already replied.
"Yes, everyone has arrived on schedule."
Hannah blew out a relieved breath. She had worried about people getting stuck with this weather. The park with chalets was located quite remotely. It had a central reception building, six chalets, a parking lot and a long slippery driveway.
She crossed the room and stared out of the other window. There were no other chalets on this side of the building. Much to her satisfaction, she saw that the path had already been cleared of snow here.
A large barn stood about 200 yards down, lit up with Christmas decorations. It looked even more spectacular than Hannah had imagined. They really had done quite a bit of work overnight.
"Okay," Hannah told herself as she straightened.
She checked the time. Still more than five hours to go. She was so close now, yet it felt harder than ever to keep her mouth shut. Hannah wanted to tell Milly everything so badly. But she knew she shouldn't.
Her phone chimed in her hand. A text from Lex had come in. "Still on for the hike in an hour?"
Hannah nodded as she typed, "Yes! Remember: pretend as if this is a big surprise."
"Isn't it?" Lex sent back almost immediately.
Hannah rolled her eyes. "You know what I mean."
She got back a laughing emoji.
Hannah shook her head and put her phone in the pocket of her robe. It was time to go downstairs and make sure Milly would be ready to go outside and meet Lex and Mary. It would be the first surprise of many today.
The steps of the stairs creaked as she made her way down. The chalet's living room was a bit more spacious than the bedroom but still much more crowded than their apartment in the city.
There were two small couches and a coffee table positioned in front of the fireplace. A Christmas tree stood in the corner, taking up way too much space. It was beautiful, though.
The other side of the room was mostly taken up by a tiny kitchenette. It had a small counter with two chairs. Milly sat on one of them, still singing as she scrolled through something on her tablet.
"Good morning," Hannah said, trying to sound not too excited.
"Hey, sleepyhead," Milly said as she turned around and smiled brightly.
Hannah stopped for a moment to take in the sight. She still had not gotten used to Milly's and it had been several years since she first met her.
"Working?" Hannah asked, nodding at the tablet.
"No, having fun," Milly smiled back. "Just some music I've been wanting to study but never got around to."
Hannah chuckled. "Vacation means very different things to us."
Milly raised an eyebrow in amusement. "Says the workaholic who rarely takes a vacation and mopes about it weeks in advance when she does?"
Hannah stuck out her tongue. "Not this time!"
Pursing her lips, Milly nodded. "That is true. This time, you were super excited about the trip."
"See?" Hannah replied, blushing a little. "I can look forward to relaxing."
"Apparently so," Milly said and got up. She wrapped her arms around Hannah and pulled her into a tight hug. "This is all so wonderful. Thank you."
Hannah buried her face in Milly's neck and smiled. "I figured we deserved some time away after the last two years."
"Yes," Milly sighed. "It would have never occurred to me go on a trip with Christmas. But I guess it all worked out this year."
"Crazy," Hannah replied, getting a little uncomfortable whenever Milly brought up the odd timing of this year's trip.
"I mean, I never thought Lucile would want to go back to Brussels this time of year," Milly said, not for the first time. "And my parents suddenly wanting to go Hawai? I still don't know what got into them."
"I guess everyone is reevaluating what is important to them in this pandemic," Hannah said.
"Yeah, maybe," Milly said. "But why do they have to do it on Christmas? I miss them!"
"I know, baby," Hannah said, hugging Milly a little tighter. Her heart raced in her chest. She always knew this would be the most challenging part of her plan. Not spending Christmas together was an unlikely thing to do for both of their families.
Luckily, both Lucile and Milly's parents had been persuasive in their acting. Hannah had had no idea they had it in them. Then again, they knew what Hannah was up to and what it would mean to Milly. That had fired them up.
"Next year, I want to have everyone at one big table," Milly sighed. "Let's just hope we'll get that chance."
"We will," Hannah said confidently.
"I hope you're right," Milly said and straightened, brushing Hannah's hair behind her ear.
Hannah smiled back at her. Her throat grew tight as she struggled again to stop herself from telling Milly everything. She couldn't stand to see her like this. Not when she knew she could make it all better right now.
She grabbed Milly's hand and squeezed it. "How about we go for a hike today? I heard there is a beautiful trail that starts not far from here."
Milly pursed her lips, thinking. "I'm not sure I am in the mood for it."
Alarm bells went off in Hannah's head. "Don't you think it will help?" Hannah asked, trying to sound calm. "You always enjoy being out in nature. It's going to be beautiful with all this snow."
Milly smiled slowly. "You're right. Maybe we should go."
Hannah felt like 10 tons of weight had just dropped off her shoulders. "Great!" she said enthusiastically. "I'll go get changed! Are you ready to go?"
"Sure," Milly said and looked down at her outfit. "I can hike in this."
Hannah took in Milly's clothes. She was wearing tight jeans and a stylish wool sweater. Her hair was down and she had put in pearl earrings. She was way overdressed for spending the day outdoors. But not for an outdoor wedding.
"You look perfect," Hannah said, beaming.
Milly caught her gaze and a wide grin spread across her face. "I love it when you look at me like that."
Hannah felt her cheeks redden. "Like what?"
Now Milly looked shy too. "Like…. Like I am very special?"
"Special?" Hannah said. "You are so much more than special. You're the most amazing person in the world."
Milly giggled. "That's how I feel about you."
"Good," Hannah grinned. "It's a good thing when you think your wife is pretty amazing."
"True," Milly laughed. "That does help."
She leaned in for a kiss and was quiet for a few seconds. "I'm happy we got married even though we couldn't have a party."
"Me too," Hannah squeaked. "But we will have that party someday. As soon as possible!"
Milly touched the tip of Hannah's nose. "I hope so," she said with a bit of sadness in her voice.
Hannah hugged her, closing her eyes. She hoped this sadness in Milly would be gone by the end of the day. It had been there for way too long now: ever since they had married at city hall with only their witnesses present.
They had decided to go ahead with the legal part of the wedding because the pandemic had reminded them how quickly life could change. Hannah had wanted Milly to be part of the family officially and legally.
Milly had been eager to get married too. Still, she had debated if she wanted to do so without a proper celebration for a long time. In the end, she had agreed with Hannah, but it had hurt her to do it in this way.
Today, Hannah wanted to change all that. She had started planning not long after the ceremony at city hall. It had given her purpose and brought her joy in difficult times. It had also been nearly impossible to keep it all hidden from Milly.
But it looked like she was going to pull it off. The barn would be filled with friends and family in a few hours. They would have their magical celebration, and they would have it safely.
Hannah had had lots of help, of course. That was perhaps the most beautiful, most unexpected part of her plan. Her mother, Christine, Milly's parents, Lex and Mary had all stepped in to make this day happen. It was a family project.
There was no doubt in Hannah's mind that Milly would love it. The only challenge now was to get her out on the trail so she wouldn't see all the guests arriving. The people already here knew they had to stay inside until Milly had left.
Hannah took a step back and stroked Milly's cheek. She held her gaze as she said, "Let's go, baby. I want to hold your hand and walk through the snow."
Milly's eyes softened. "That sounds wonderful."
"Alright, let me change quickly," Hannah said. She glanced over Milly's shoulder and checked if the oven's light was off..
Milly turned around, following Hannah's gaze. "Oh, right, the oven. It should have cooled off by now."
Relieved, Hannah grinned, "Let's take some of whatever you baked for the hike."
Milly nodded. "I'll grab two rolls."
"Make it four," Hannah said before she could stop herself.
"Four?" Milly laughed. "That hungry?"
Hannah bit her lower lip. "Yup!" She hurried to the stairs before she slipped up again.
Milly would discover why they needed two extra cinnamon rolls soon enough. Lex and Mary would be waiting for them by the car. Hannah felt her pulse pick up as she changed into the outfit she had packed with their winter wedding pictures in mind.
To be continued very soon… (Maybe just before the end of the year? 😉
Help me keep going in 2022 with the TLR holiday tree!
If you've enjoyed my work in 2021, and feel moved to give back, you can help me keep going in 2022. Every festive contribution helps!
Recurring support can be cancelled at any time. Your payment will be processed securely. Once it is completed, you'll see a thank you page and you'll receive an email receipt. Check the Payment FAQ for more information.
(Just to make sure: this is a symbolic way of sending me financial support. You are not purchasing holiday ornaments. I will, however, feel all that holiday light shining! )
Check out older holiday specials: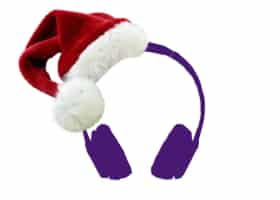 Hey ho ho! Here's the extra scene (aka the Christmas Special) with Emily and Lea. Thanks so much for subscribing, and have a wonderful Christmas! You should be able to play this episode on any device from this page. You will not find the scene in your regular podcast player. Your support keeps this podcast […]
💜 Dear fellow romantic,
I'm on a mission to make people smile. That's why I share my stories freely: so everyone has access to them.
As a crowdfunded and queer creator, I humbly ask for your support to help me keep going in 2022. Every dollar makes a huge difference.