I'm an indie creator. Without big marketing budgets, it's a real challenge to reach new people who might enjoy the podcast! But you can help.
You can be my marketing team! One post on social or a quick email to a friend can make a really big difference.
I listed some things you can share below.  Thank you so much, fellow romantic!
💜
Sigrid
You can share the logo and website, so your friends can easily find The Lesbian Romantic wherever they listen to podcasts!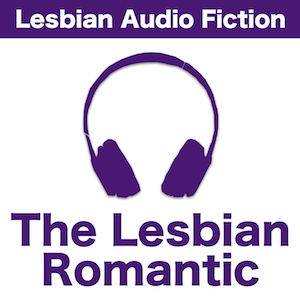 Download logo
You can help spread the word about the new story!

Download image
Or you can share the link to a specific story that you enjoyed!
Other things you can do to help spread the word:
When you see an article about storytelling or LGBTQ+ podcasts, you can post a link to this podcast in the comments!