First anniversary of the podcast!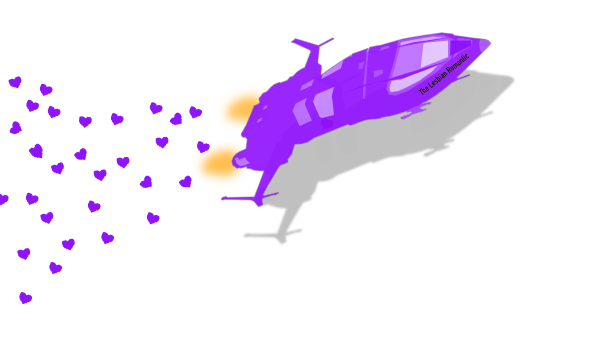 Today, it's been one year since I released my very first, very weird podcast episode of The Lesbian Romantic. I know many of my listeners skipped The Space Story, and sometimes I wish I had too.
But I needed that weird, bombastic series to grow into what I do now. The first months of the podcast, I was mostly improvising to get the next episode out. After 13 episodes, I completely changed my way of working and I started to write.
Ever since the start of The Blogger Story, episodes have been longer and the story of Emily & Lea has grown into a 30 part long lesbian romance series. With more to come, of course.
Plans for the second year of The Lesbian Romantic
In this second year of The Lesbian Romantic, things will change again. I have shifted a lot of my focus to working on The Lesbian Romantic and its podcast. I will work a bit less as a marketer, and a bit more as a podcaster.
That means a weekly podcast episode, more extra scenes and a new podcast story in 2017. I also hope to release my first stand-alone audio fiction production (that will be released for download on the website). It's a dream coming true, really.
Thank you
The first year sure was a hell of a ride. Sometimes it feels like I'm with Captain Sanders (one of the main characters of The Space Story), on a space ship, and we just activated the turbo blaster. Crazy! 🙂
The most impressive thing about this first year has definitely been the amazing support from my wife, my family and the listeners of the podcast. I still cannot find words for the warmth, the enthusiasm and the overwhelming support I receive every single day.
Thank you.
💜 Dear fellow romantic,
I'm on a mission to make people smile. That's why I share my stories freely: so everyone has access to them.
As a crowdfunded and queer creator, I humbly ask for your support to help me keep going in 2021. Every dollar makes a huge difference.